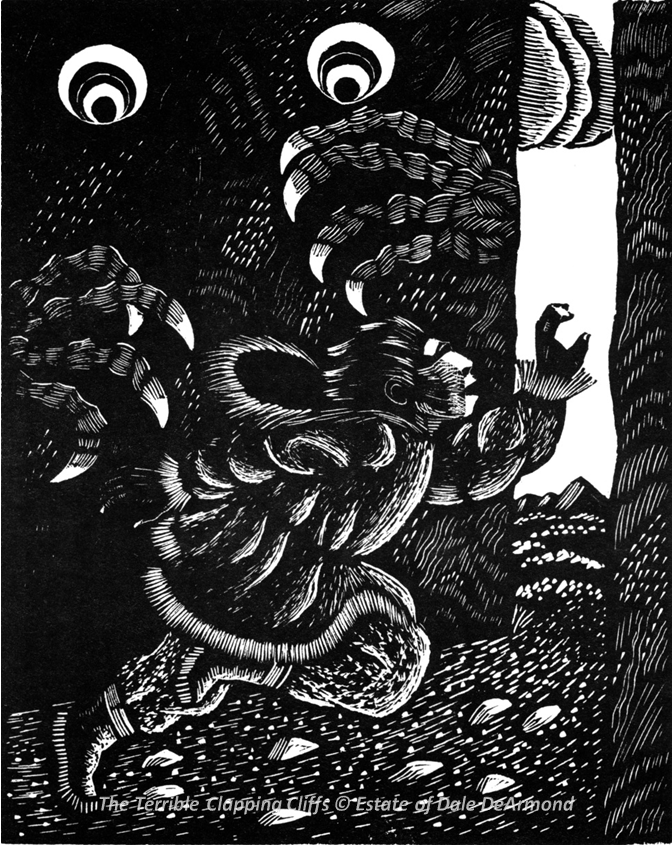 Wood Engraving
Dale DeArmond
Edition of 100
Edition of A/P: 10
Edition of P/P: 10
Paper type: All rag, neutral pH
Print size: 7 ½" x 9"
Image size: 4" x 5"
Hand pulled by the artist on an Ettan etching press at Juneau, Alaska, May, 1987.
Editor's note: several studies of this title have surfaced; they are similar in style and theme but differ in minute ways from the final print version.
Illustration for an Eskimo folk tale in which a young man must brave many dangers, including running between the terrible clapping cliffs, to find his wife and child in the land of the birds, far to the north.
Original price: $35.00